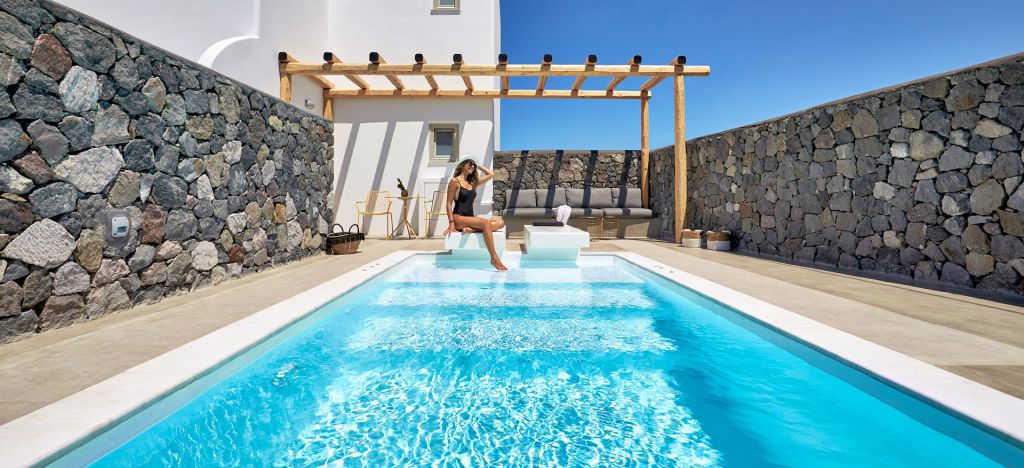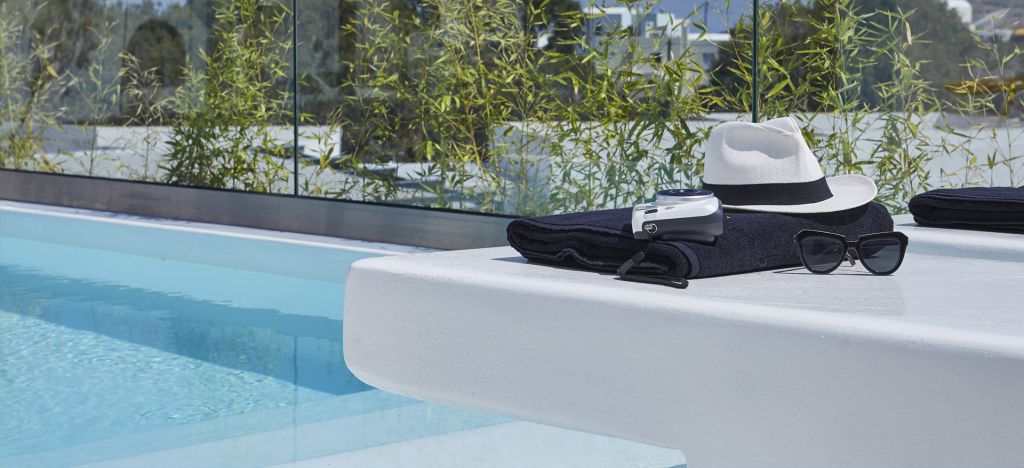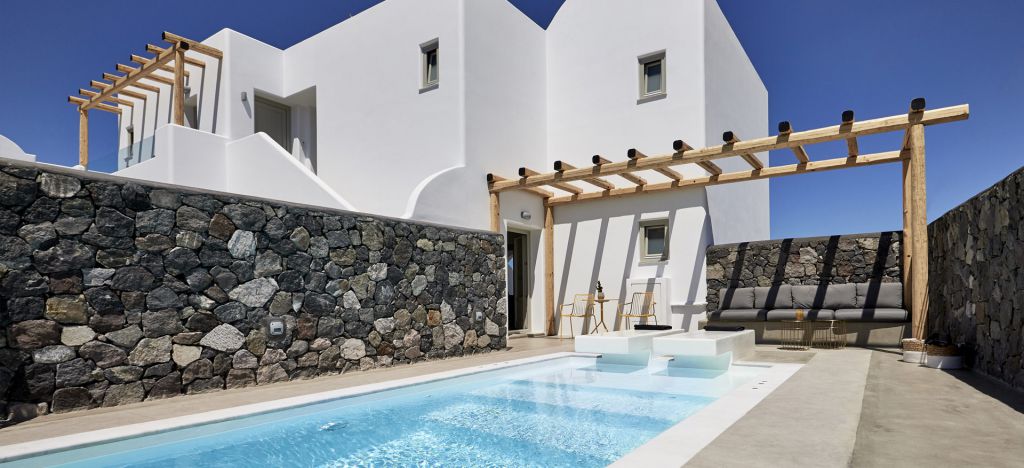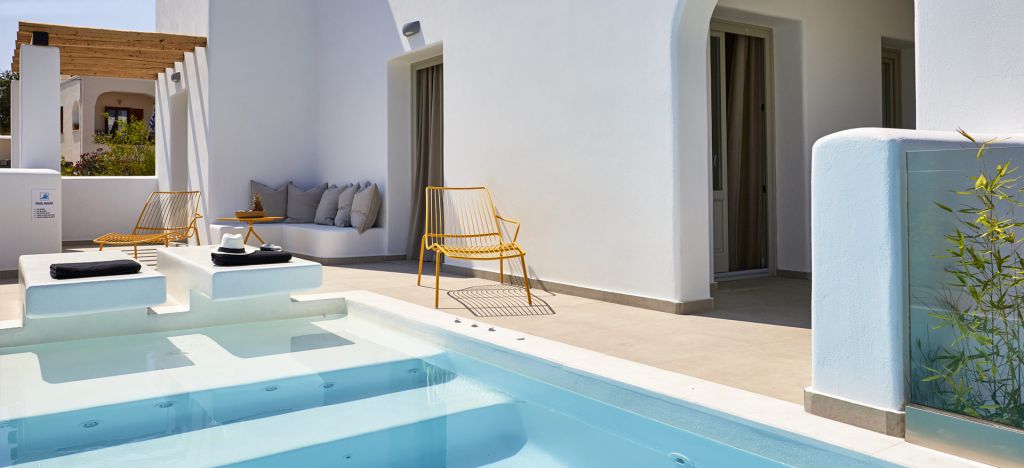 PRIVATE POOLS & JACUZZI
Bathed by the Greek summer sun, enjoy magical moments of relaxation.
The private plunge pool and Jacuzzi compose an ethereal setting for endless moments of pleasure, relaxation and rejuvenation. Surrender to the wonder of Santorini island, feeling its unique aura and experiencing its beauty from the perfect point of view!